« Get BluFrog Energy! | Home | 2009 PETCO Chihuahua Races »
By Laurie | June 19, 2009
I have been on-board the social media bandwagon pretty much from the beginning. My parents are of the school that The Internet is Evil, and maybe that is just a generational thing. While I can respect and understand their point of view, I still think there is a lot of value to sites such as Twitter, MySpace, and Facebook. This has become even more clear to me in the past two years as I became involved with Susan G. Komen, fundraising and training for both the Breast Cancer 3-Day and the Race for the Cure in 2008 and 2009.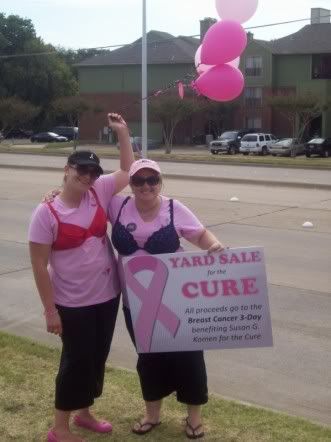 Would you believe that I sent out over 50 snail mail letters to friends and family last year asking for a donation to meet the $2200 fundraising goal that is required to participate in the event? Even more surprising to me is that fact that less than 5% of those people made a donation. I personally love walking to my mailbox and receiving a personal note or card from a friend, but it clearly was not an effective form of raising money for my charity.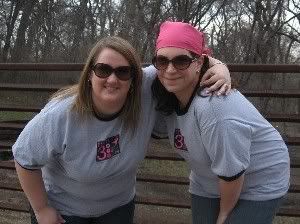 The most surprising thing I started to notice when I created my charity blog, Our3Day.com is that perfect strangers found us on the Internet and cared about our journey. Friends who follow my personal blog here also made significant contributions of money and support when I posted about our progress. I received countless messages, comments and e-mails of support. My jaw dropped every time I opened my inbox and learned that one of these strangers made a donation. All I had to do was write a post and ask. We raised over $6000, a great percentage of that coming from blogging friends and Internet strangers. Even this year in hard economic times, several people who know me only on the Internet made a second donation to the cause after supporting me last year. Those people are my heroes!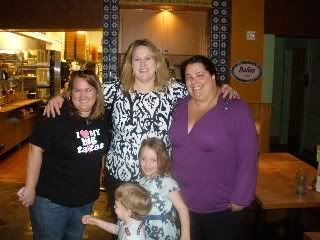 This year I held a fundraiser at On The Border sponsored by IZEA, which also generated a great number of online donations and was promoted through a group on Facebook and on Twitter with the hashtag #icause. I asked users to "retweet" my messages asking for donations, and they were happy to oblige. This earned me additional donations and supporters that were not previously in my network.
The North Texas chapter of Race for the Cure also created a Facebook widget this year that encourages and reminds your friends to donate toward your goal. Via Facebook, I met a local woman who is currently going through treatment for breast cancer. She attended my event and asked her friends and family to join my Race for the Cure team. She is such an incredible and brave woman, and I truly believe we are going to be lifelong friends. It amazes me that social media is able to bring people together in such an important and life changing way.
Having experienced such an outpouring of love and support via social media outlets, I would have to say that the good far outweighs any "evil" that one could find online.
This post is my entry into the Mashable.com Stories for Good Contest. You can contribute to their fund by donating on the widget below.
As a side note, I am still able to collect funds for my 2009 North Texas Race for the Cure through June 30. I would appreciate any additional support from old and new online friends!
Topics: 3 Day, Volunteer | 4 Comments »